Get a kick out of the "Big Boy" Fall 2020 pants from Polar Skate Co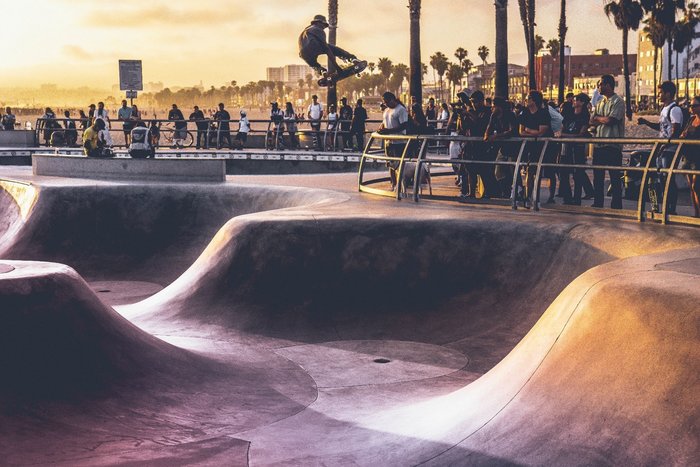 A new edition is available: Find your "Big Boy", the 2020 fall collection from the Polar Skate Co. in Palm Isle. The Swedish brand has just integrated its new clothing, evoking the retro style of the 90s. Wear your "Big Boy" jeans for each of your great sports feats and create unforgettable memories.   
¿White or denim?
Perform your skateboarding routine in this ivory white jeans, its thick canvas and the comfort of its style, mainly because of its baggy fit, so that the looseness of the legs allows you to perform any skill without hindrance.  
This piece integrates the distinctive embroidery of Polar Skate Co. in the right front pocket. Bring back the style of the 90s by wearing this piece, which you can wear this season.
But if you consider that white is an excess of delicacy then look at this denim. Its wide cut, always in a baggy fit tendency, also allows you to make free movements. Its high shot marks a retro style that you will find comfortable and you can wear it down, if you prefer.
Its distinctive embroidery can be found on the right front pocket. It also has its woven label as a loop on the back.
Corduroy?
Made of 100% cotton fabric, this corduroy pant has a loose style cut, where the legs are free to perform the best acrobatics. Wear it at the waist. These jeans from Polar Skate Co. are made with thick corduroy fabric that has 8 waves per inch, which guarantees your comfort this season.
It also features a YKK zipper, a custom button and a classic embroidered logo on the right front pocket in blue and red. It also has a label on the waist, like a belt loop.  
Shorts?
These "Big Boy" Shorts in black, from Polar Skate Co. are made of thick canvas. A black top seam gives them a distinctive finish. For better comfort and true to the skateboarding style, they integrate a loose fit that has been inspired by the classic design of the 90s. Embroidered in red and blue, you'll find the Polar Skate logo on the right front pocket. 
The loops around the waist are closed with a custom YKK button and a zipper detail. At the back, two large pockets are available, where the Big Boy label in white and blue is also displayed on the right side of the waist.
Made in Poland and designed in Malmö by Pontus Alv and his team, the Big Boy shorts in this color are a staple. Durable and versatile, the oversized cut allows you freedom of movement and comfort.
Your style at another level 
If you're looking for a classic, then check out this 93 denim fleece, its cut is straight and high waisted. The deep blue makes it a classic Polar Skate C.o. that you can wear in total comfort. Plus, its thick canvas made of 100% cotton guarantees great protection.  You'll find their classic logo on the right front pocket in yellow and light blue.  
Combine your jeans with a white sweater that is a classic of Polar Skate Co. made of 100% cotton, the front features the clean Big Boy logo and the back its classic yellow print. Wear it with your best jeans. But if you prefer a hooded sweatshirt, then check out this one in yellow, made from 70% cotton and 30% polyester, with a regular fit.
But if we are talking about classics, don't leave out their pants. Check out these black Surf Pants, made of 100% cotton, which has its woven label on the back pocket, its elastic waistband, cut legs and freedom of fit.   
Buy the latest from Polar Skate Co. and find their Fall 2020 collection right now at the Palms Isle Skateshop online store.  Check out what Pontus Alv and his team have prepared for this season from Malmö, Sweden. Show off their talented creations in unique pieces, wear them with confidence because you'll get tired of wearing them, but they'll stand up so well to the hours and hours of work practicing your best tricks that you'll end up loving them.
Be the first to comment...