Quarter Snack and a quick look at their new 2021 Summer Collection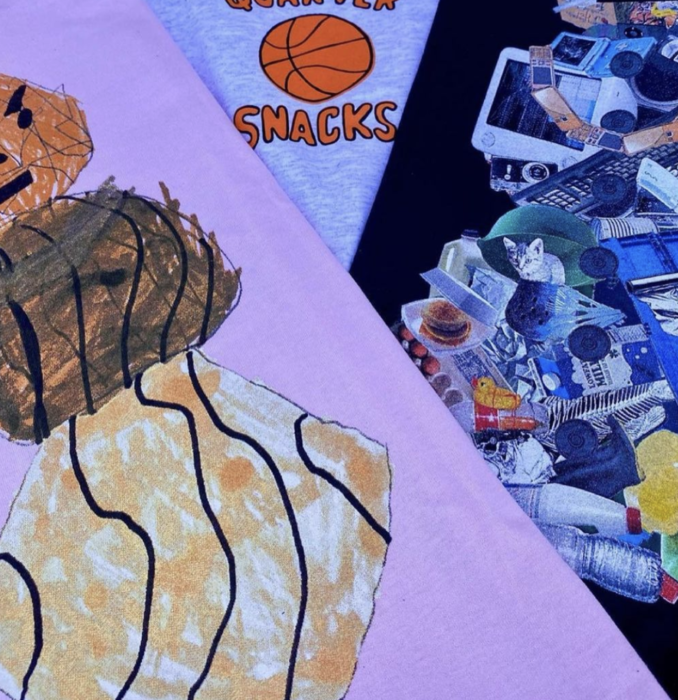 The New York brand originating from the era of dial-up internet in 2005, Quartersnacks just release their new 2021 summer collection! Whenever they please, Quartersnacks produce great apparel that just reeks of skateboarding!!! Quartersnacks clothing regularly features their classic Snackman graphic as well as references to New York and other inspired items. Here's a quick look of their newest drop ;
This is the new collection of Quartersnacks
New and improved QS water short design for the 2020s! These are unlined, the pockets are a bit deeper, the cut is a bit longer, the back pocket is zippered, the label is rubber, and the nylon is sexier than you'd ever expect a skate company's shorts to look like.
A 9-year-old made this Tee!! All proceeds will be donated to the International Child Art Foundation, a non-profit organization focused on "planting the seeds of freedom by fostering the innate creativity and intrinsic empathy of schoolchildren."
Printed on a Champion blank A.K.A. one of the most flawless pieces of clothing ever made by humans. These have pockets, yes!  
Sources : https://www.paradeworld.com/uk/products/quartersnacks-2020-summer-camp-t-shirt-white-1-4519035568215/
Be the first to comment...