THE FEARLESS CREW IN SKATEBOARDING, GX1000, AND THEIR 2021 SUMMER COLLECTION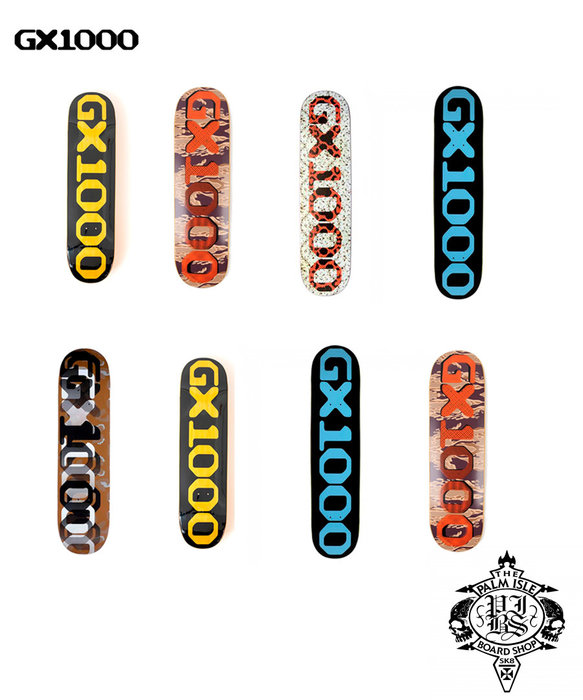 Needless to say, skateboarding isn't an activity that you can fake your way through, no matter how flawlessly you happen to dress the part. If you don't know what you're doing, there is no avoiding a meeting between anatomical features prone to breaking, tearing, dislocating, etc, and some emphatically unforgiving and inflexible surfaces.
The real roots of skateboarding are in San Francisco
This is especially true of San Francisco, skateboarding's unofficial capital, and home to GX1000. The physical topography of the city, most especially the eye wateringly steep hills, demands a certain level of legitimate dedication, if for no other reason than self-preservation. This is what makes GX1000 the fastest, and the fearless crew in skateboarding!
San Francisco is in some ways an unlikely choice for the de facto skateboarding capital of North America, but there it is, the City by the Bay, situated on a densely populated peninsula of less than 50 square miles, a topographical rollercoaster of asphalt that's socked in for much of the year by fog. It's where Thrasher, the skateboarder's bible, was founded in 1981 and still operates today. And it's where modern street skating found it's cultural groove in the late '80s early '90s, thanks to legendary street spots like Embarcadero's Justin Herman Plaza, a public plaza (since demolished) made famous by street legends like Mike Carroll and Mark Gonzales.
GX1000 just drop their new 2021 summer collection! Here's a quick look ;
Sources : https://www.gq.com/story/gx1000-skate-crew-san-francisco  & https://bdgastore.com/blogs/blogdega/brand-intro-gx1000
Be the first to comment...